The Flamer
And now we come to the Flamer. I think it looks neat as heck. I don't care what the rest of you think! So there! It's got an extremely rare red Kahler bridge.
It originally had a truly horrible neck with "Astro" on the headstock (see below).
I picked up this Kramer neck up off of Ebay for next to nothing. I sanded the dorky Kramer Striker/Focus/whatever logo off the painted headstock and stripped the back of the neck. I then did a few coats of satin wipe-on polyurethane from MinWax. The neck is scalloped from the 13th fret on down. The Kramer neck is gone but pics remain (see below).
I picked up a Charvel neck through Ebay which is better suited to this guitar. It's Kahler nut ready. So I put the red Kahler nut back on this guitar again. I think this looks much cooler.
Update 9/23/2006 - now it has a Warmoth Strat neck and more red hardware and a red pickup!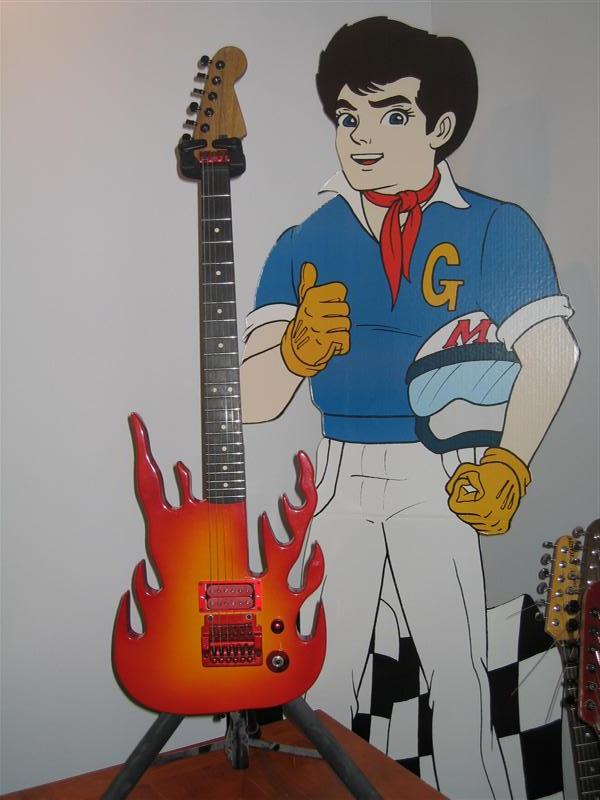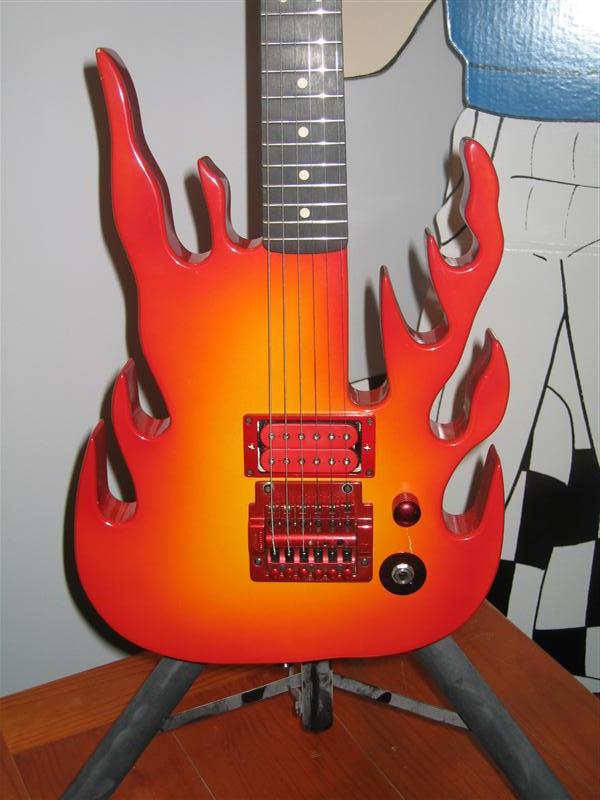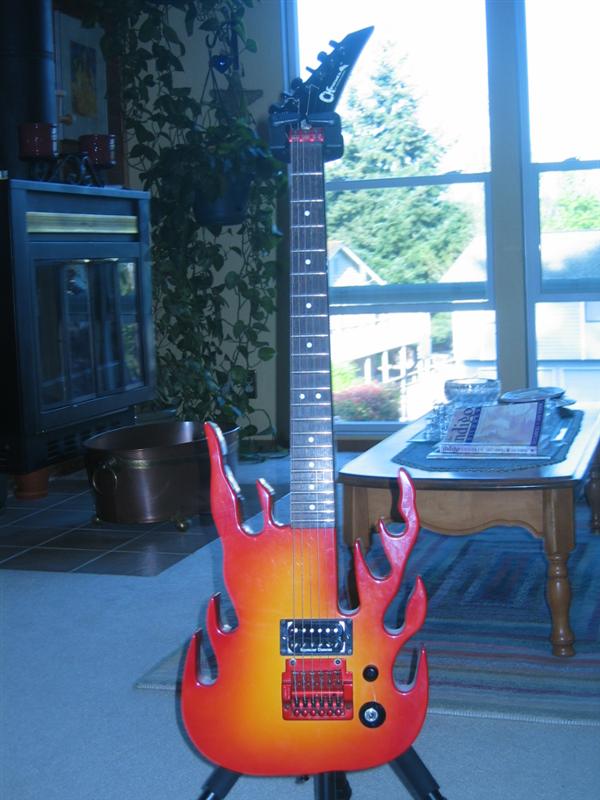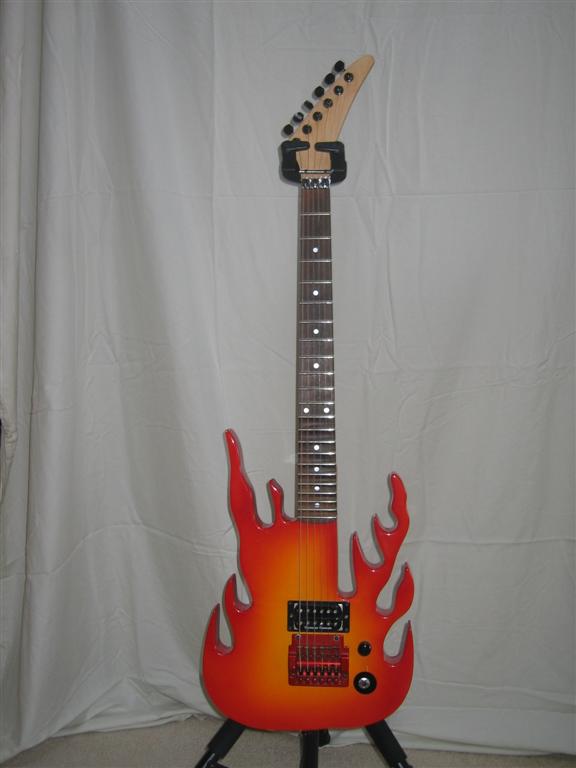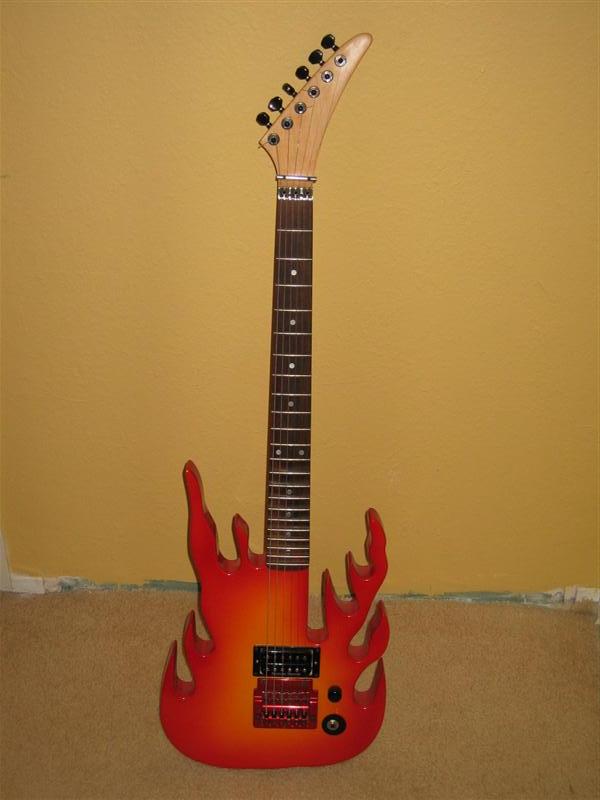 And here it is when it came to me. Gotta love the "Astro" headstock. This neck is available :)