Fender/Warmoth Roland Strat
This guitar started out as a mid 90's Fender USA Strat. The guy that I bought it from added a Kahler, an internal GK-2 pickup, and Duncan humbuckers in all positions. The neck ended up getting hosed. The first replacement neck was a WD Music Zebrawood neck with birdseye maple board. It was a nice neck but somehow didn't fit my hand. So I ordered a GMW neck for it. The Duncan humbuckers have been replaced with Lace Sensor Holy Grails. I didn't like those so I put on a set of Fender Custom Shop pickups.
5/17/2005 update:
Well this thing has sat disassembled waiting for me to do something with it for a while. I've had a Warmoth neck for it for a while now - 24 3/4" conversion neck. Here it is almost finished (again). Dimarzio EVO in the bridge, Fralin steel pole in the middle, and Duncan Jazz in the neck.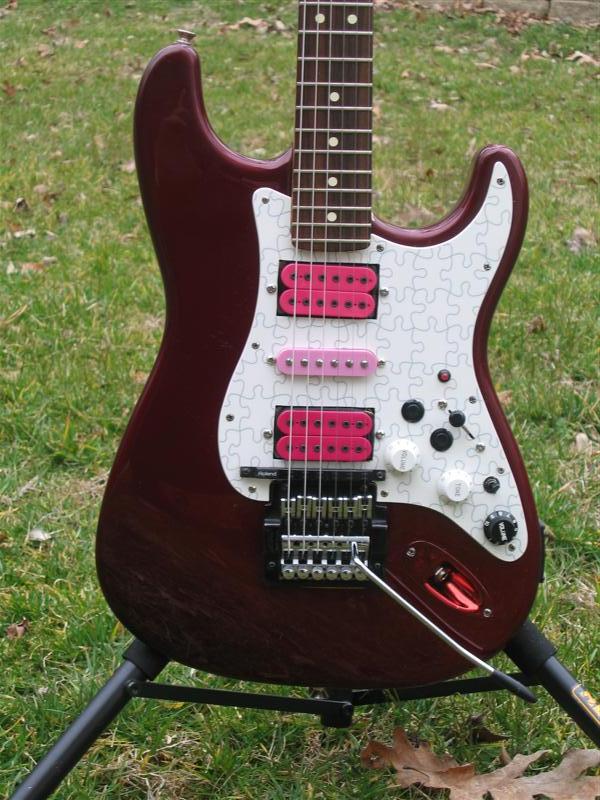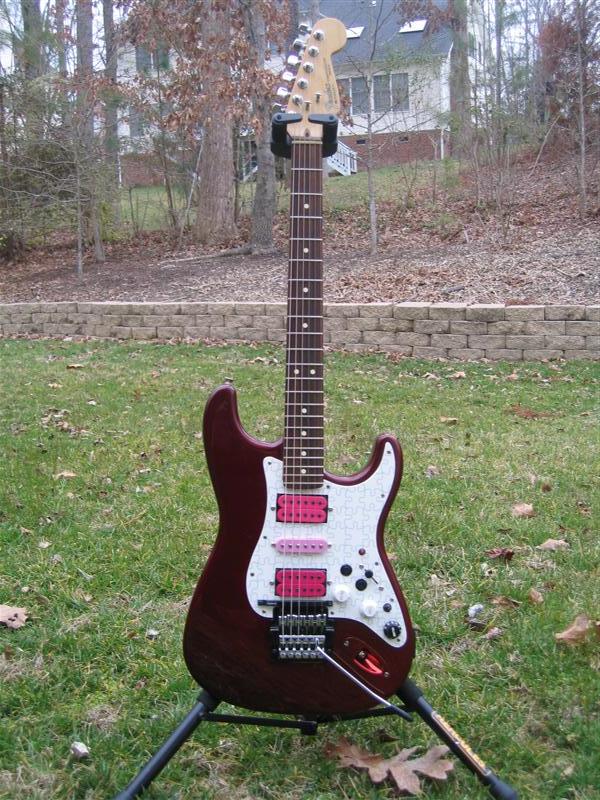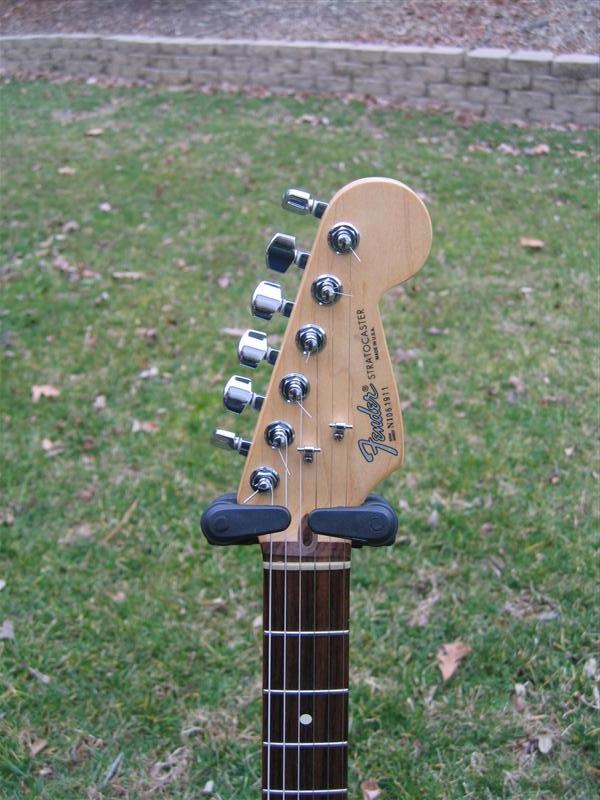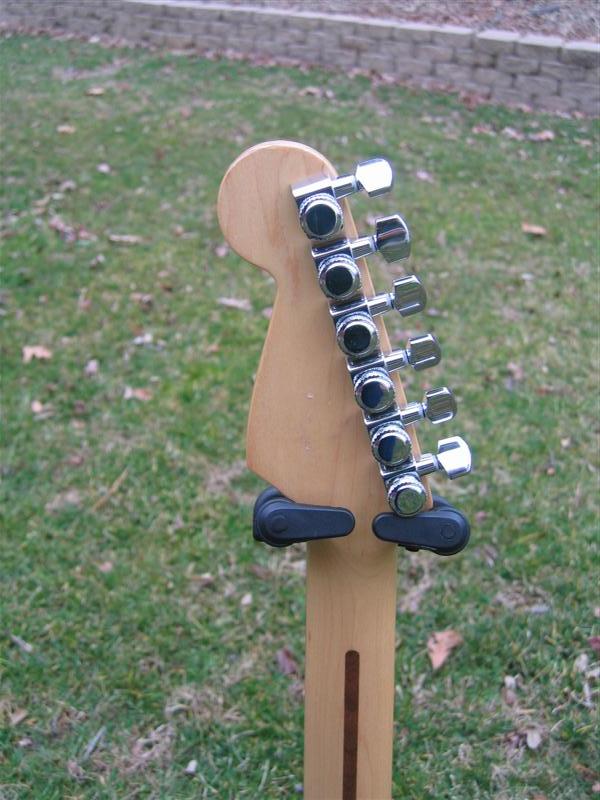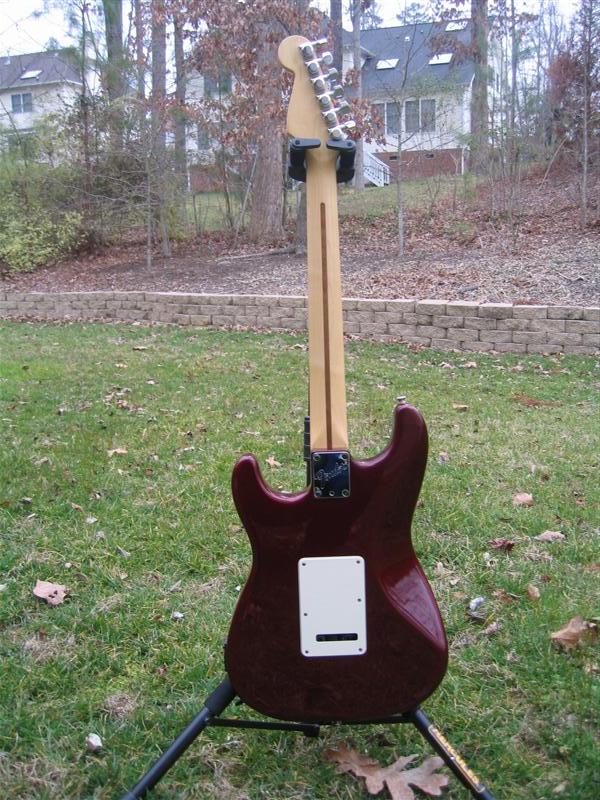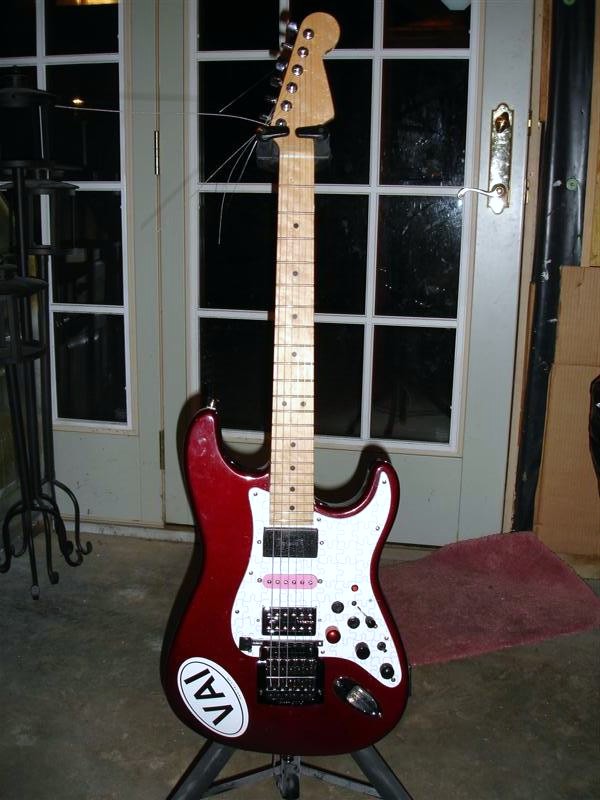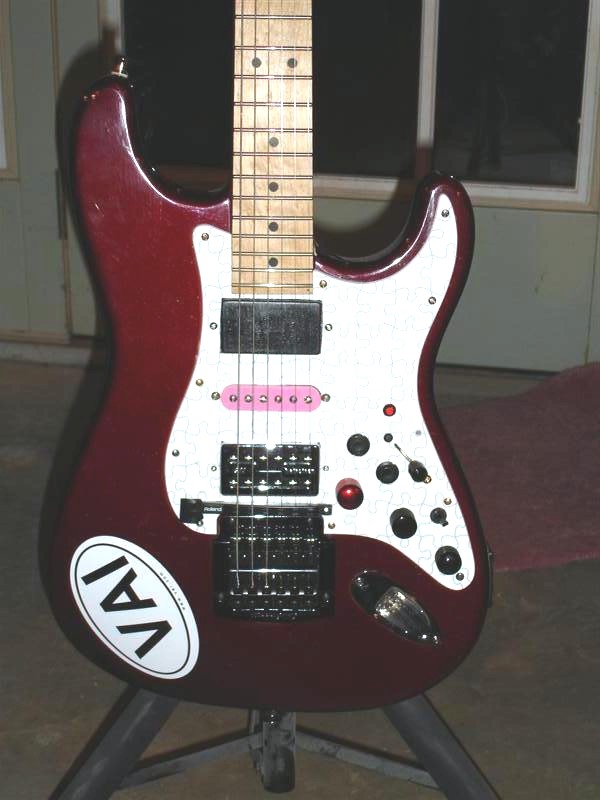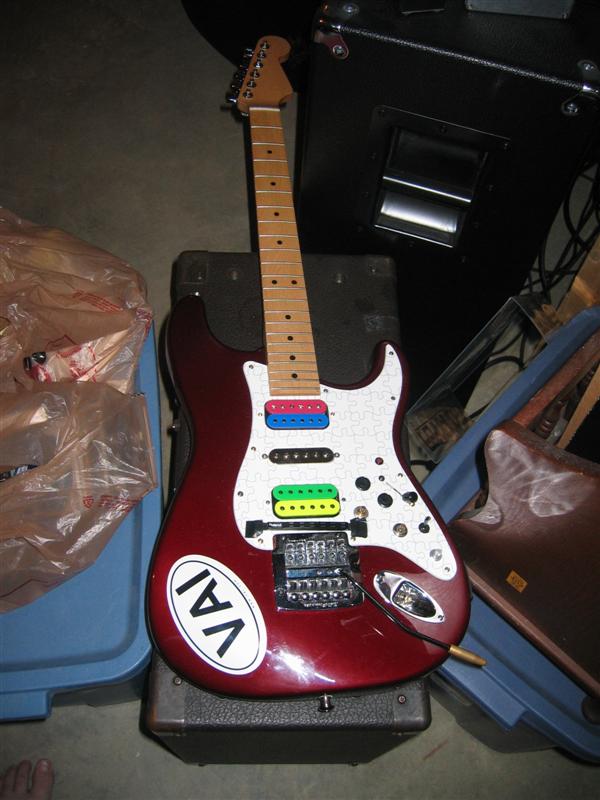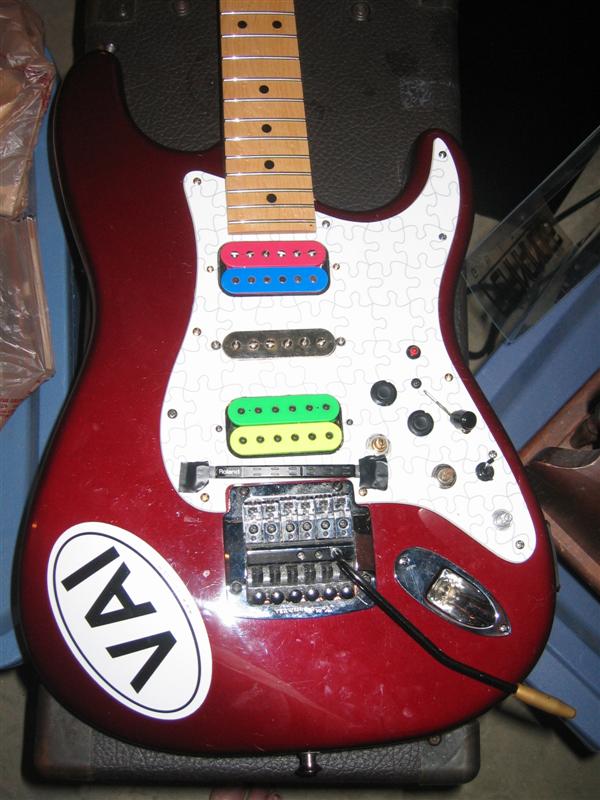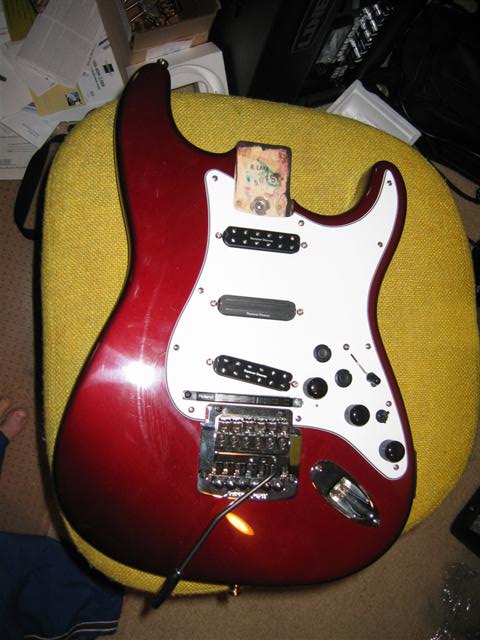 Here it is just before I put the zebrawood neck on. Sure is a pretty neck!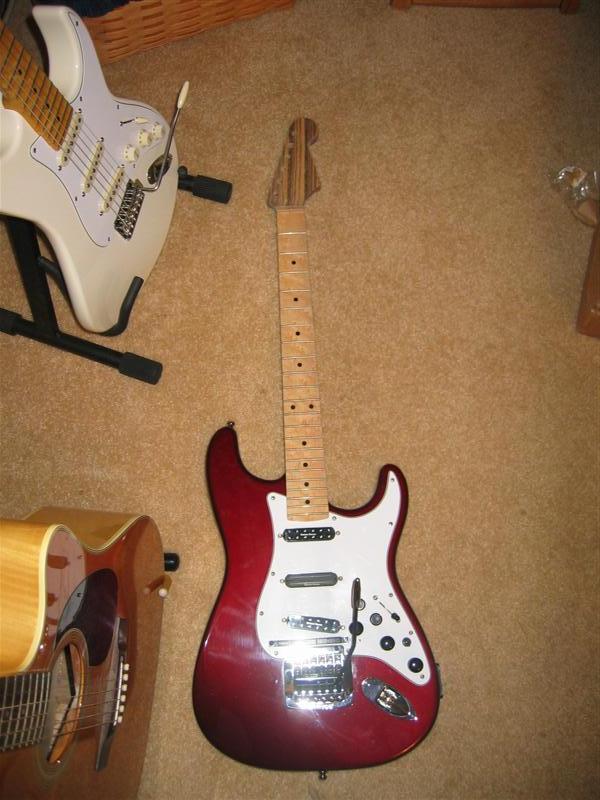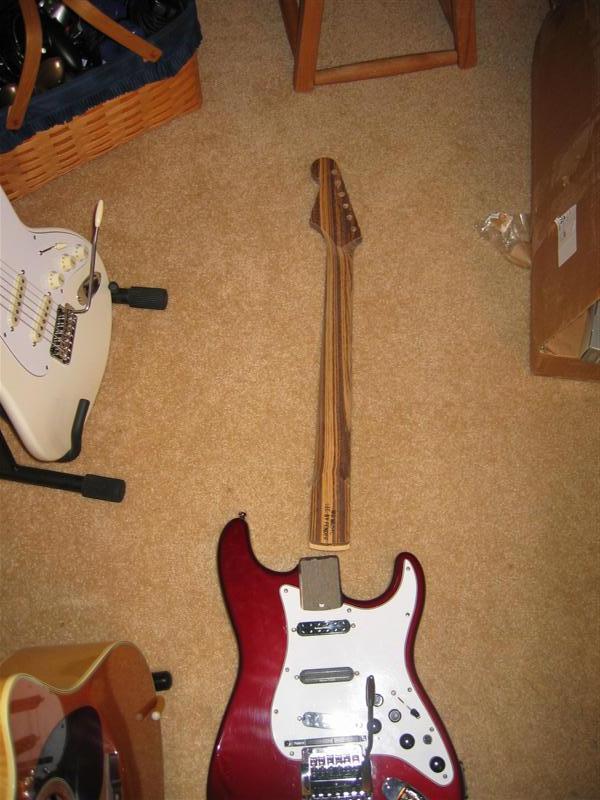 The GMW neck is on. Tuners installed. Nut installed. String tree installed. Fender Custom Shop pickups are installed. I'm just a bunch of setup work away from a really cool guitar.